Hornet
OMGWTFBBQ!!!11!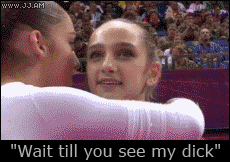 Posts

: 1105


Join date

: 2009-12-29


Location

: This unfortunately dull reality


Subject: Devils What are they? Wed Jan 09, 2013 8:50 am

---

Hi guys. Will be putting more up on the forums tonight but for now I have one question for Metty.

Can you give us some information about Devils in this world?
With the appearance of this manifestation can we learn now what would be common knowledge of these creatures?

Matt
Power house!







Posts

: 2605


Join date

: 2010-01-05


Subject: Re: Devils What are they? Wed Jan 09, 2013 11:03 pm

---

Hornet wrote:

Hi guys. Will be putting more up on the forums tonight but for now I have one question for Metty.

Can you give us some information about Devils in this world?
With the appearance of this manifestation can we learn now what would be common knowledge of these creatures?


I don't know, what have you guys heard?

_________________

A hundred years from now, D&D 99.5E will have pared the game down to four skills - Hurting, Breaking, Living, and Talking. Talking will be a dump stat for most classes.

-The Glyphstone