Hornet
OMGWTFBBQ!!!11!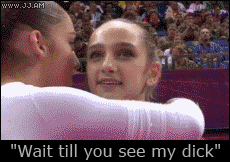 Posts

: 1105


Join date

: 2009-12-29


Location

: This unfortunately dull reality


Subject: Session 7 notes 17/04/2010 Sun Apr 18, 2010 5:23 am

---

Session 7 start 17/04/2010

Present: Shamus
JD
Patty
Dean
Dan
My Dick

After the party dispatch of the Katak a his cohorts they attempt to rest but before they can get to comfortable they see Childer.
Childer turns to regard you from the raised mezzanine; an opaque field of raw arcane energy surrounds the area shielding any attempts to get near him. He studies you all with a look of interest, a surprised smile crossing his features.

"Well Johan, it seems your reputation may not be all hot air and now it seems you have done me a favour."

He raises his staff and gestures towards his fallen comrades.

"They had out lived their usefulness and now you and you're…. companions have relieved me of the task of compensating them for their efforts. So for that you have my thanks."

He turns at the approach of a female gnome who mumbles something to quiet to be heard from your vantage.

"Well miss Whiteheart if we must then I guess we must, begin the ritual at once I don't want to delay this anymore then necessary."

The Gnome disappears back out of view and Childer begins to pace back and forward across the mezzanines edge.

"Well Johan it appears I have an appointment with an alter in this wonderful steam bath of a landmasses capital. Unfortunately that means I will have to be a less then gracious host and leave you to your own devices, prey grant me forgiveness."

He pauses for a minute and studies you all carefully.

"You all have such determined looks on your face, well full marks for commitment then I suppose. I shall leave you with something to amuse yourselves with and if you manage to survive… well, it will be too late for you to interfere with my plans anyway."

He raises the staff for a moment and the floor around you all starts to serge with swirling force. Over the torrents of energy you can just make out Childer commenting more or less to himself as he wanders out of view.

"Quite an extraordinary place, I shall have to return and ponder it more fully when time permits…"

There is a female gnome with him. It is whiteheart. JD eats a cock (sorry someone wrote that in the notes and I write what I see). Before the party can get control of the situation Childer summons four elemental and retires to the mezzanine and forms a crystal wall between us and the alter.

We are surrounded. The battle ensues with Whitehouse and Childer in sight up the stairs but far beyond our reach. The elementals close in. What happens next is the beginning of the most amateurish attempt to dominate a battle. Johan twice attemted to summon a thunderous spell, somehow suffered terrible backlash taking him out of the fight for some time. Ilikan was unable to strike down his opponent for what seemed like ages. Eventually the elementals were bested and we moved on.

At the top of the stairs we were faced with the crystal wall protecting Childer and Whitehouse who were casting a ritual. No magic was breaking through the barrier so it was up to the Goliath to break through. Ilikan struggled to smash through the crystal with little help from Caleb. Once the hole was big enough Kamlanie and Johan throw some spells in but the magic vortex within carried the spells off their path. The portal Childer was summoning was complete and we were almost through. Johan shouted everything he could to temp Childers ego into battle just to stall him enough for us to break through. Just as he went through the portal Kamlanie reached it and called to the spirits to help him keep it open. The rest of us finally arrived and went through. Ilikan tried to charge through taking Kamlanie with him but fell face first onto the mezzanine floor. They both staggered through.

It is daylight. Not sure where we are we look around. We see two volcanoes and some settlements below. We are in open land and are faced with a temple with a large staircase leading up to the climax. Childer and Whitehouse are heading up. We make chase. Johan seizes the opportunity to close the gap by opening an arcane gate. They step through leading up the stairs but still have some ground to make up. He recalls as they ran through a teleportation circle possibly made by Childer. He must come back and study it and try to keep it open for the academy.


Whitehouse is told to stop us. She yells to Johan with an insulting remark about his studies and summons a stinking cloud. The party are leading to a bottle neck at the top of the stairs and have to kill Whitehouse to get at Childer. After fire and storm are summoned they manage to finish her off. The party are already looking worse for wear when they head further up to stop the mad wizard.

The temple has giant statues of beautiful women holding the familiar symbol of the crescent moon and we see the Atuka-pok rawn floating above Childer. He is in the throes of casting a powerful ritual. We attempt to stop him but again the magic in the room throws our spells of their trajectory. He is getting bigger and is forming the Katak crystal all over his body. Bigby's ice hand is summoned and Johan tries to get it close but the ritual is complete. The party's bad luck continues. We are drained of our powers and do what we can. Caleb and Ilikan are knocked down several times. Kamlanie revives them where he can. The most simple of spells from Johan, the magic missle, is all that seems to be really hitting him. In his monstrous crystal form Childer is wearing us down. Kamlanie a Mazary are really working through his defences and he is often knocked prone. With the aggressive defiance of a group not willing to quit we finally put the last strikes in and he explodes in a shower of crystal.

We get to our feet and collect as much crystal as possible. The Atuka-pok rawn tells us of a scroll we can cast. We need to get out quick as we are being set upon by countless frog demons ascending the stairs. Caleb and Ilikan start shoving pillars and rock down to take them out leaving the rest of us to summon spirit eagle steeds to get us out of here. We were tempted to teleport back to the city of gates but we want to learn of the sigil circle. The two try to keep the demons at bay but fall with the overwhelming force. Mazary blows the front ranks away with a fiery blast. The eagles arrive. Johan mounts up and revives Ilikan. We drag Caleb to safety and mount up.

We fly out of the temple but Caleb in his unconscious state falls of his mount. Ilikan miraculously catches him and focused and determined guides him down to a lower level. We have little time so he ties Caleb to the eagle with silk and we fly away. That is it we may be safe for now???
Session end.



Last edited by Hornet on Tue Apr 20, 2010 3:25 pm; edited 1 time in total
Physicist
Power house!






Posts

: 977


Join date

: 2009-12-29


Location

: Melbourne


Subject: Re: Campagine Jornal. Tue Apr 20, 2010 10:38 am

---

Awesome. Just a few words to insert;

'Off trajectory' not 'of'

They were 'Spirit Eagles' not real ones.

I understand your ability to read what you see. Like attack and damage bonus'.

Good recap though.
Hornet
OMGWTFBBQ!!!11!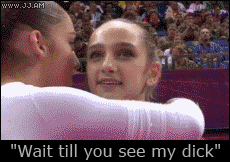 Posts

: 1105


Join date

: 2009-12-29


Location

: This unfortunately dull reality


Subject: Re: Campagine Jornal. Tue Apr 20, 2010 3:24 pm

---

Physicist wrote:

Awesome. Just a few words to insert;


I understand your ability to read what you see. Like attack and damage bonus'.



Where are you getting that from?
Hornet
OMGWTFBBQ!!!11!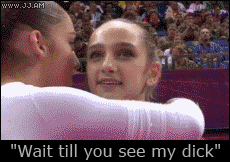 Posts

: 1105


Join date

: 2009-12-29


Location

: This unfortunately dull reality


Subject: Session 8 notes 1/5/2010 Mon May 03, 2010 7:21 am

---

Session 8 start 1/05/2010

Present: Shamus
JD
Patty
Dean
Dan
Hans Christian Anderson

We fly for some hours. We land in a seemingly safe clearing and Kamlanie creates a suitable campsite. We rest for now. We wake healed and well rested. Kamlanie heals Caleb but he wakes feeling very poorly.

We need to get word to Amilta but first we decide to head to Tarraco bay. Kamlanie Summons spirit steeds and we head south towards the settlement. After a day or so of travel, Kamlanie notices a familiar sight. Out of the canopy above the tree line rise two hands stretching towards the moon. It is the monument of worship to Lakata. It is the monument we first cleared of the frog demons. We rest and change our route to the monument.

We arrive at the temple. It is now thriving with the Katak. It has been bordered off with outward facing pikes that surround the temple. The Katak wave us in. Chell, the elder weapon master, welcomes us. The temple is in good repair. We see an elderly man. It is the scribe we rescued from the prison within the monument. We tell them of our fight against Childer. We tell them of his ascension to the crystal form and how we destroyed him.

Chell explains that this means something horrible. Childer became linked to the immortal elders. He cannot be truly killed. We talk at length of our journey up. How we found the Pendat tribe and the sage tribe and how the sage tribe were nearly wiped out. We need to rescue Amilta and her people, and return them to this temple. The knowledge of the elders has been lost to the Tarraco tribe for years. Johan asks if we may take two warriors with us on our journey. We will also try and convince the warrior tribe the Pendat to return here with us.

With some convincing Chell has agreed to allow the academy to have its teleportation circle here with in the temple. The Katak will protect it and allow the academy traffic. Johan manages a trade. He summons his chest and unloads the iron within. Chell organises the collection of crystal to renumerate Johan with which he then loads in the chest with a note for Olga to store it safely in the cellar. Johan counts and catalogues all the crystal before dismissing the chest.

Rendell the scribe thanks us again for rescuing him. In the mean time Johan uses his knowledge of the native texts to draw up plans and instructions to make and use a single channel forge for the iron. The iron is raw but the crystal in the area would be an acceptable form of carbon in which to make the allow steel. The sheer volume of carbon in the clay due to the crystal would do fine. Ilikan offers the strength to help Johan locate and build a clay forge. Johan creates a fire and they keep it burning long enough to make the steel. Then in the pits of the forge they can keep the steel hot. Jareth unbeknownst to the rest of the party is quite an expert with the art of forging. He makes a bastard sword to demonstrate the forging process to Chell. In return for this Chell teaches Jareth how to forge weapons out of the crystal. Jareth fashions a small dagger at first which is of a moderate quality. Both Chell and Jareth have a lot to learn about each other's art, but this has created a good bond with our party and the tribe. Jareth takes some iron to use in hopes to gain the respect of the Pendat tribe.

Our first destination will be the sage tribe. We feel it will be easier to gain the trust of the Pendat if they see us with their cousins. We head out on flying steeds summoned by Kamlanie. We rest for the night some distance into our journey. We awake to screams in the early morning and a strange popping sound. What we see next is disgusting. Caleb and Mazary lie dead on the ground. Their heads have burst open from the inside as if something wanted out. We follow a trail of blood and find only one of the culprits. It is a frog demon spawn. They must have been infected in our last battle. For now we must keep the bodies fresh. Jareth picks up the crystal simitar held by Caleb which gives him the ability to understand and speak the language of the Katak. Kamlanie could resurrect them but we haven't the components to do so yet. For now he casts gentle repose to delay the decomposition and we saddle them up with us. Plans have changed and we need to make our way to the Pendat tribe first.

We ride into what we believe to be the Pendat territory. We assume we are correct when a spear sails through the air and hits Johan square in the chest. He is sent flying of his steed. It was a good hit but not intended to kill as Johan is only slightly wounded but in an incredible amount of pain. The Katak of the Pendat tribe appear. They had previously warned us that if we return they would kill us. We explain why we are here and what we intend to do in reuniting the Katak people in the fight against the frog demons and their plague on the isles.

They are not convinced with our plight and are unwilling to follow at first. The elder of the tribe is there and he brandishes a crystal axe. Jareth makes a challenge to be the tribe's weapons master. With some convincing the elder allows Jareth to attempt to fashion a great weapon to prove his worth to the tribe. Ilikan and Johan again build a forge and Jareth gets to work. Jareth forges a mighty axe blade and fastens it to a crystal handle creating a beautiful weapon. The tribe and its elder are impressed and accept Jareth as their official weapons master from this point on. They agree to join us. We convince the elder to give us 10 warriors to follow us to find the sage tribe. Kamlanie and Johan argue for some time whether or not to leave the bodies of Caleb and Mazary with the Pendat. After considering the possibility of the tribesman eating the bodies we take them with us.

We head out. The rest of the Pendat tribe prepare themselves to move out upon our return. We make it safely to the sage tribe. After telling Amilta of our journey and informing her that we could not find Kaht and the staff we convince her to bring the rest of her tribe down to Tarraco bay. We ask Amilta if we can gather components to cast our ritual to raise Mazary. He is successfully resurrected. We head out again and collect the tribe of the Pendat and make our way back to the monument. Only stopping to rest and briefly fight some frog demons.
We arrive at the monument. The Katak stare at the statue in awe. They are welcomed with open arms and they all gather and discuss their life and trials. Chell approaches Jareth and pulls out a long sword he has been working on.

Mazary Ilikan and Kamlanie head into Tarraco bay to stock up and gain the components needed to resurrect Caleb. Meanwhile Johan contacts the Academy and tells them of the events up to now. We have much planning to do from here. The party return and we call a meeting to discuss the future of this new alliance.

Session end.
Hornet
OMGWTFBBQ!!!11!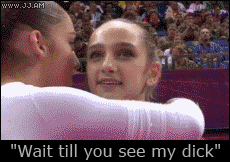 Posts

: 1105


Join date

: 2009-12-29


Location

: This unfortunately dull reality


Subject: Session 9 notes 15/5/2010 Mon May 17, 2010 10:16 am

---

Session 9 start 15/05/2010

Present: Shamus loves cock
Jennifer Dillon
Patricia
Diane
Danielle
Christine

The scene is set for a drawn out debate. We find the party in the monument as a debate between the tribes of Katak simmers on. The large warrior from the Sage tribe 'Bodan' is following Ilikan around like a lost dog.

Johan asks what, if any, scrying abilities the tribes have that may aide in seeking out the spawning point of the Slaad 'frog demons'. The question is met with no positive results but Amilta believes that the Atuku Pok Rawn may be teleported using magic.

Jareth mentions to the group that he believes a trade agreement with the Brass Dragons in the city may be reached with mutual benefits. If an exclusive bargain is reached we may be able to gain aid from their fighters.

Amilta makes mention of Gutuk, who was possibly the last high Sage, an elder from her tribe to ascend. Gutuk may have been responsible for the teleportation of the Atuku Pok Rawn. It should reside in the 'Hall of Eternal Agents' at the home of the elders in the capital city of the lady of the high moon temple site.

Johan asks Amilta if Kaht may have been swayed to follow Childer or if she believes he was under duress. She believes his soul was true and that he would not betray his people.

A highly decorated though brash young warrior of the Pendat tribe stands up and commands the floor. He states we should not wait for solutions and go in to fight. Caleb then goes on to offend the entire Pendat tribe by inferring they are stupid meat headed warriors who cannot strategise.

The elders believe that the infestation originated in the old capital between the twin volcanoes. With indecision resting on a plan of action, confusion builds. While the council continues to come up with a plan, Ilikan, Mazary and Caleb head back to the settlement of Tarraco bay for supplies.

They regale Sharky with an amazing rendition of the story of our brave rescue of the Katak people. They leave Sharky with a token. A head of one of the red Slaad is hung over the bar. They return to the temple.

Jareth takes the elder of the Pendat tribe aside and insists he waits for us to scout the area for their origin point before he sends his troops in. He is told we have 1 week.

Kamlanie summons flying steeds and we ride off. After 12 hours of flight we rest in a summoned camp site. We are beset upon by several of the frog demons. While some wake up Johan is ambushed in his sleep. He is hit hard but through what appears to be an over sight by the gods he survives. Jareth storms in to the fray and is poised for a mighty attack. The glimmering plate armour and well crafted sword is a sight to be seen. With a holy reverence Jareth's sword comes around with a powerful swing. The sword flies out of her hands and sails of innocuously into the vegetation beyond the camp site. Before too long the demons are bested and Jareth goes sword hunting.

We rest enough to regain our energy and head off. Again atop the flying steeds we head to the Atuku Pok Rawn. We fly over the crescent moon shaped island adorned with the two Volcanoes and the site of the old Katak capital. We are searching for the temple from the description Amilta gave us but before we get to close Jareth has a plan.

The plan is to land in the temple with the Atuku Pok Rawn and summon a scroll from the artefact. We would use the scroll of corpse portal and use the head left in Shary's Bar and the tooth held by Mazary as the focus to open a linked portal. When open we could simply move the tablets through the portal.

We head down to the temple and manage to sneak in without being detected by the frog demons. We wait as Kamlanie cast a ritual to disguise our position. Once done Mazary takes point at the Atuku Pok Rawn and summons the scroll. He begins the ritual once he is certain he has the right tooth.

Now what happens from this point is a matter of debate. The opening was not enough for this plan to work. So collectively after some confusion and trigonometry problem solving we somewhat decide to open arcane gates side by side to travel through with the tablets. So the plan was....... Line up three spell based portals push the Atuku Pok Rawn through three separate dimensions to go through another dimensional pathway to land back together. Somehow this didn't seem to raise enough alarms to stop anyone.


There was a bright white flash..........
Sponsored content

Subject: Re: Campagine Jornal.

---