That time again peeps! Our monthly Deadlands Doomtown card night is on this Friday the 4th of November @ 22:00 hrs.

This event will be hosted at my new lodgings located in Frankston South. Text me for address.

I currently have 4 chairs. If more than the usual four players sign up, then I will require peeps to bring a couple of chairs.

Currently attending:

John Conner
J.D
SHAMUS LOVES COCK!
Dean
Ryan

As usual txt me with questions regarding this event. I will be free most of the day but working in the evening.
_________________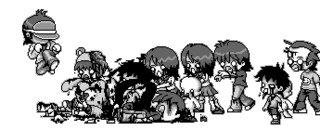 Hornet wrote:

Ignore as I am a retard
Hornet wrote:

I'm literally gagging for one.
Hornet wrote:

Shamus of the prolapsed anus perhaps
OMNIS QVI CORVSCAT EST OR