.
PRIVATE ACTION - PRIVATE CONVERSATION
I would like to make apparent that I am
very
interested in the goings on in each village I visit. I will make a habit weaving some basic questions into most conversations I may partake with the people of the Iron Ridge region in my expansive and lightning fast travels. I am not against giving trading money for information if the source appears legitimate. These questions may include and are not restricted to;
Current events of note in the village and area,

People of importance living in or passing through these villages,

Current opinion of King Blackwell and the ruling class,

Current opinion of living conditions imposed by said ruling class including any additional factors,

Expectations of said ruling class as seen/understood by the villagers,

Any rumors of importance that may be circulating amongst the villagers,

Immediate wants and needs of each village to live a harmonious life in the Iron Ridge Region.
These conversations could occur at any time with anyone willing to converse ie; Barkeep, Errand boy, Farm-hand, people in the street. I would always try my best to conduct myself as the situation demanded.
The idea is not to overload the GM with meaningless information that might one day be of interest but to make sure I keep a finger on the pulse of the region as I visit it.
I am simply stating my intent now so that in the future should such information be available I can cite this instance to justify my knowing it. This is a precursor for a more permanent network to filter such information back to Blackwell Castle.
_________________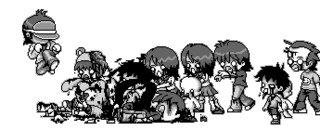 Hornet wrote:

Ignore as I am a retard
Hornet wrote:

I'm literally gagging for one.
Hornet wrote:

Shamus of the prolapsed anus perhaps
OMNIS QVI CORVSCAT EST OR