Ladies and Gentlemen,
We would like to organise another Deadlands CCG night for this
Friday the 12th April.
Currently we require someone to host as our usual venue is unavailable.
Matt has offered to accommodate us for the evening strictly
until 1am
. (No problem).
Usual numbers are between 4 and 6 players so nothing too rowdy or disturbing.
Please post you intention to attend and please voice your ability to host if able.
Currently attending:
/that is all.
_________________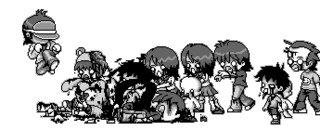 Hornet wrote:

Ignore as I am a retard
Hornet wrote:

I'm literally gagging for one.
Hornet wrote:

Shamus of the prolapsed anus perhaps
OMNIS QVI CORVSCAT EST OR