Supanova
I am very keen to attend Supanova this year for a bit of pop culture exposure and fun, preferably on
Sunday the 14th of April
.
The venue will be the Melbourne Show Grounds and I am happy to gather a few other peeps to join me for what looks like a pretty cool and out there event.
See the above link for more info but tickets are $50pp. and I will be travelling by car with Ethan as my chauffeur.
Please post expressions of interest below.
P.S. It's $50 to have your photo taken with Darth Maul/Toad/Snake Eyes (Ray Park) which is pretty cool.
_________________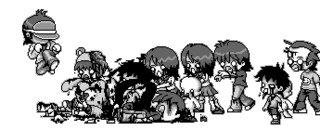 Hornet wrote:

Ignore as I am a retard
Hornet wrote:

I'm literally gagging for one.
Hornet wrote:

Shamus of the prolapsed anus perhaps
OMNIS QVI CORVSCAT EST OR