In 1974, a pair of idiots invented Dungeons & Dragons, the first role-playing game. 35 years later, a different pair of idiots will polish the 20-sided dice, sharpen the +1 swords and open a bag of holding full of tales of adventure, danger and laughs. Those idiots are Richard McKenzie ("charming and unique", Herald Sun) and Ben McKenzie ("smart, funny and educational", The Age).
Richard's previous shows include Zombies 101, or Why Grandma Had to Die and Mint Condition, while Ben is the 'Man in the Lab Coat' and one of the brains behind hit C31 show Planet Nerd. After a year working together in the Anarchist Guild Social Committee ("sketch maestros", Adelaide Advertiser), they've decided to really get their geek on.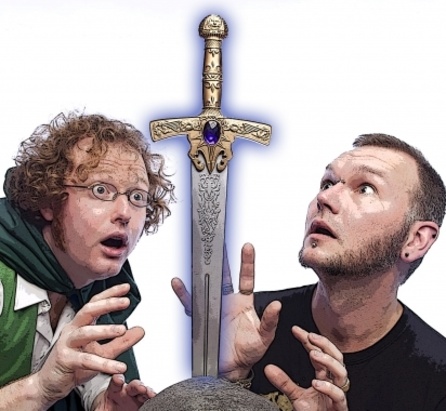 Shaolin Punk presents Sword +1
Tickets are $15 and available at the door.
I will be attending with my cousin Adam on
Friday
night (
16th
) and want to know who else would like to come to this?