Well finally ive finished off ALL my vehicles in my soviet army for flames of war. 2 units were done tonight , the KV1s's (soviet heavy tanks) and the BA64 recon vehicle(s)
Heres how they turned out:
The 2 units complete (in soviet russia you no drive tank, tank drive you!)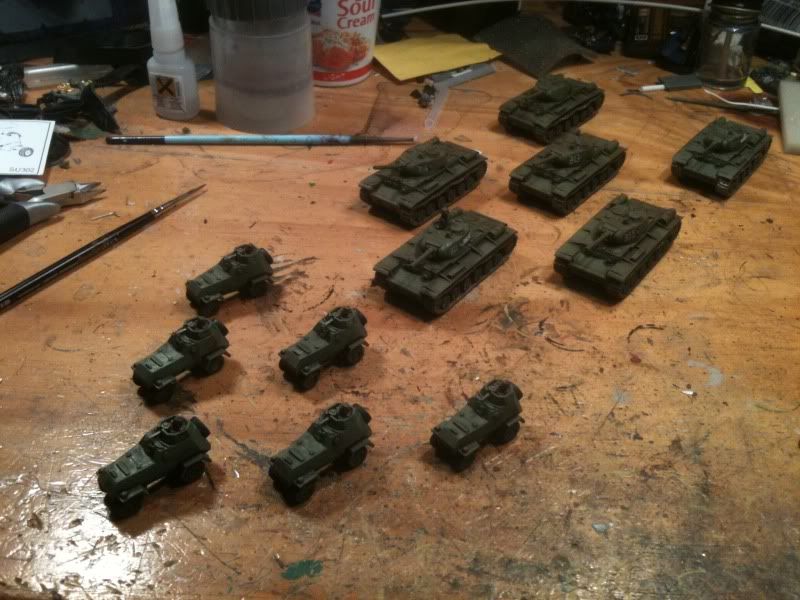 The KV1's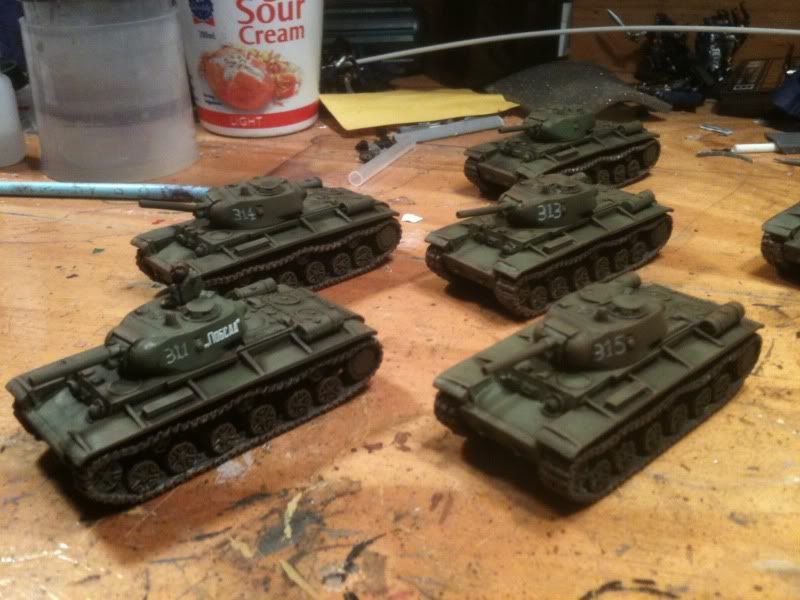 The BA64's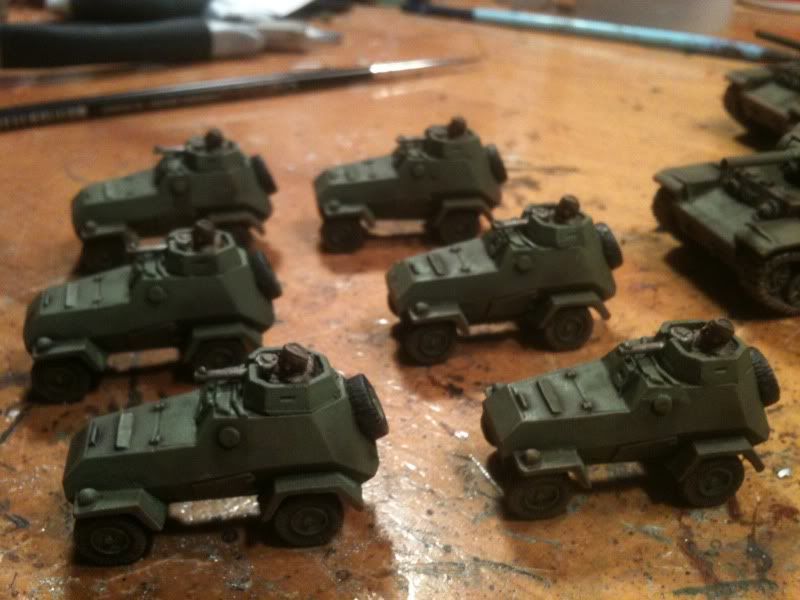 And lastly the tank commander: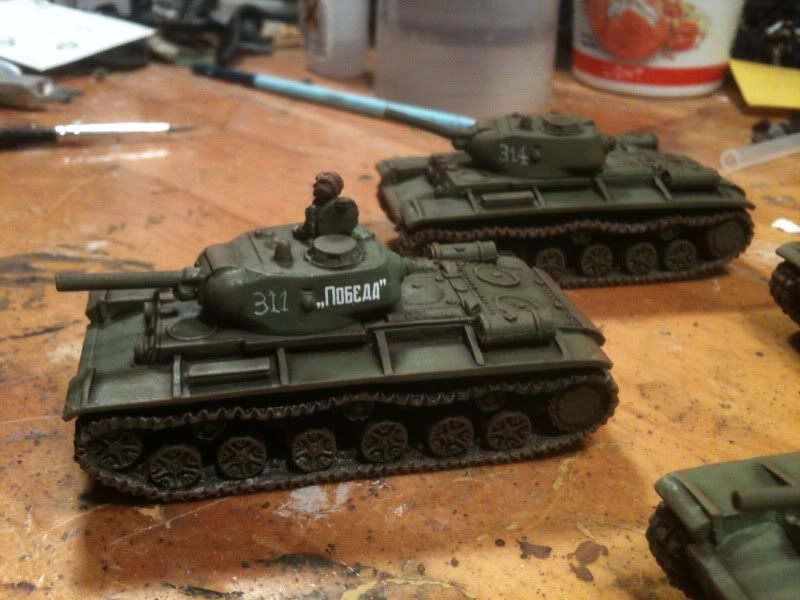 These vehicles were piss easy to paint. Firstly basecoated black, then coated with Army painter Imperial Green (equivalent of Knarloc Green) then the metallic bits were picked out with boltgun metal and tyres with chaos black. Finally the entire thing was coated in Devlan Mud. Once that was dry the numbers were painted on and the decals applied. Lastly a drybrush of Calthan brown was done to dirty it up a bit more.
So now all the tanks are complete onto infantry and artillery.
Cheers